THRILL OVER SUBSTANCE.
The mutants are back for the eight X-Men outing. Ever since I jumped out the cinema with straws in my hands thinking I was Wolverine (only a lot smaller, chubbier and less hairy) I have been a massive fan of the franchise. There have been ups and downs, but that doesn't stop me seeing all of them. So, how does X-Men: Apocalypse compare to the others?
When the world's first mutant emerges, hell bent on starting an apocalypse (I'm sorry), the X-Men must unite in order to stop him. The film takes place in the 80s, so cast members like the amazing James McAvoy and Michael Fassbender are present. I'm happy to say that their on-screen chemistry clearly hasn't reached its due date, as they're fantastic to watch. Fassbender is actually my favourite part about the film. His performances as Magneto in the earlier films are among my favourite ever and this time is no different. Powerful, brooding and charismatic – he steals every scene he's in.
As I'm sure you're aware, Jennifer Lawrence plays Mystique, and has done in the two previous X-Men films – First Class and Days of Future Past. She plays the part excellently, and I wouldn't have anyone else take on the role, however there is a small problem. She's been pushed so heavily in marketing campaigns, and in the film there are some points where it feels like 'X-Men: Mystique'. I appreciate she's an important character – as well as being easy on the eye – but I would argue the the other cast members brought more to the table.
By other cast members I mean the new younger cast. In the film we see Xavier's School for Gifted Youngsters in its early days. This means we see classic characters when they're only learning their powers. Sophie Turner and Tye Sheridan play Jean Grey and Scott Summers/Cyclops respectively, and certainly do the roles justice. Evan Peters also returns as fan-favourite Quicksilver, and blows his past performance in DoFP out the water. Just wait till you see the scene in the school, it's unforgettable.
The only cast member I have an issue with is sadly one of the biggest characters in it: Oscar Isaac as the villain Apocalypse. The problem here is Apocalypse is essentially a god, so trying to fit his back story, motives and too-big-for-his-boots personality into one film without making him look ridiculous is difficult. Occasionally he throws out an impactful line, but most of the time he's just wandering around shouting about destruction and false gods – yawn.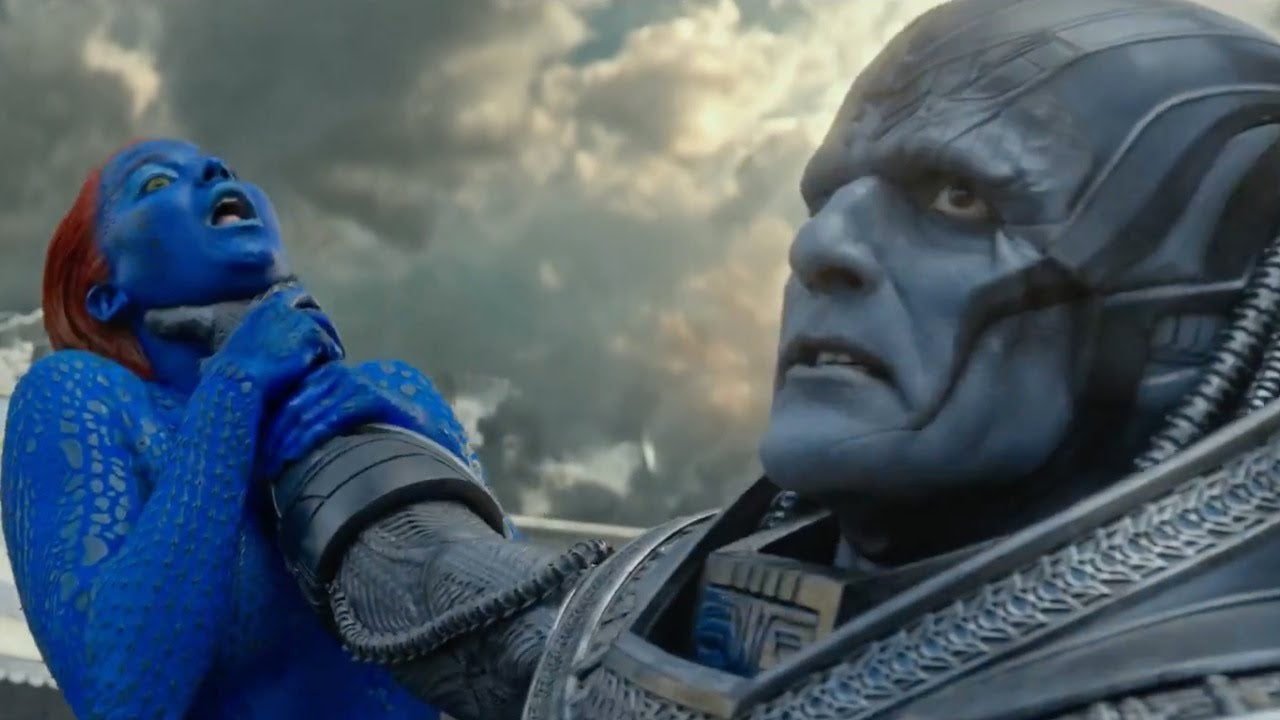 Also, albeit the films action sequences are arguably its greatest strength, they are at the expense of the substance and character development that was so prominent in DoFP. Yes, this is a different type of movie, but if they'd fitted in some more intimate scenes, or simply some more dialogue, I would have been more engrossed.
To sum it up…
There is a lot to love in Apocalypse; gob-smacking action sequences, a mostly impressive cast, and some cool easter eggs. But a generic story and villain, and a major push on thrill over substance hold Apocalypse back. This X-Men film may be bigger, but it's more hollow as a result. As a possible conclusion to this part of the franchise, director Bryan Singer hasn't got it quite right. But as another entertaining instalment – it'll do just fine.
Rating:

 

Gid
Check out the trailer below!
What do you think? Let me know in the comments below or tweet @film_swot.
Author: Cameron Frew